What They Wore Wednesday: White–So Fresh & So Clean
Some people start getting sloppy with what they wear. Not so for the bloggers I have featured this week. They temperatures kept getting hotter and hotter, but they kept things crisp and cool with white.
Katy, of ModlyChic, had a great tunic that she had paired with black before, but she thought it looked to drab. This time she paired it with a cute pair of cropped skinny
Marissa, of the Style Cusp, dealt with the heat in a really cute pair of white eyelet shorts. I love that blue and white striped top too.
Pants seem really hot to me, but when worn in a loose cut and paired with a loose tank  the Stylish Housewife makes it look great for summer.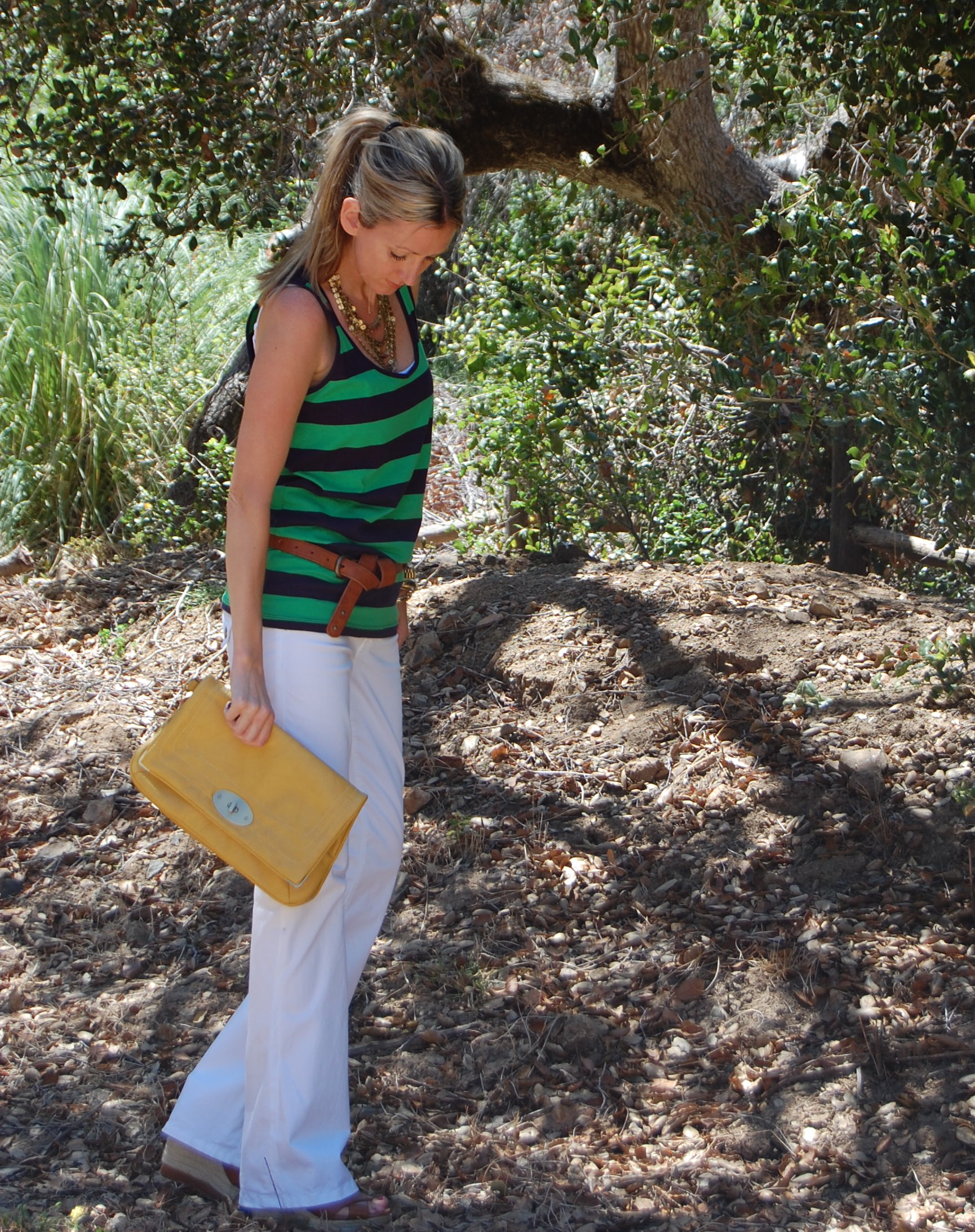 Linley, of Dwelling & Telling, wore a cute summer outfit of a Chambray shirt and white shorts. Did I mention she wore them with a really great pair of red heels? Love how this looked on her.
Anna, of Four Seasons One Wardrobe, sent a look she styled with a navy tunic and brown Obi belt. I love the color combination.
Lastly, a big thank you to Tania. She took time out of her busy schedule of grad school, getting ready to move half way across the country, and running What Would a Nerd Wear to send me a picture.
Thanks for reading this weeks What They Wore. Tune in and/or submit a look for next weeks post featuring your little black dress.