What They Wore: Pregnancy Fashion #2
This weeks Pregnancy Fashion Stylist is Terra, of Stylish White Female. By the time this posts she will have most likely already welcomed her little bundle of joy into this world, but I still want to feature her. I started following her a little late in her pregnancy fashion journey. However, this lady wrote her own post about dressing for pregnancy that I absolutely loved as much as her fabulous sense of style.
The first order of business I want to point out is how a mom-to-be need not be afraid of bold belly highlighting prints. I love this maxi dress, and how it enhances her bump, but has a beautiful flow to it. The short sleeve blazer is a nice topper too.
Speaking of bold, I love this awesome bright orange blazer that she wore over a cute white dress. Bright colors are a nice pick me up when you have a case of the pregnancy blahs. Oh, don't let me forget to mention that she is fellow pregnant blogger not afraid to jump around and have fun during her photo shoots.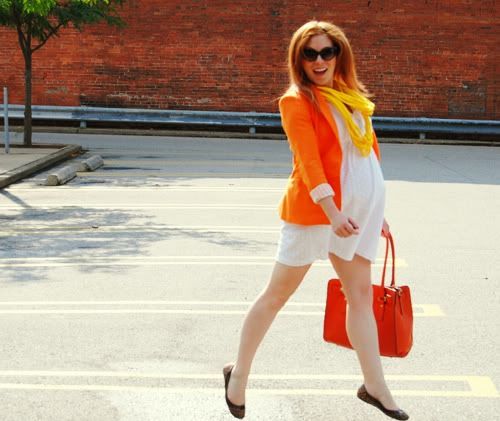 She also shares my love of wearing killer high heels despite her growing belly. Check out these bright blue beauties! Ahem…Terra if you wear a size 8 and get tired of them I would love you forever if you sent them my way!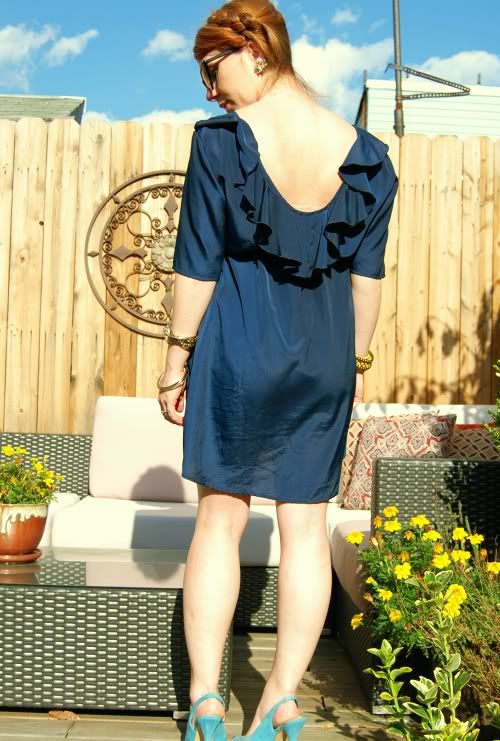 Remember to check out the Stylish White Female, because, I'm sure she will continue to amaze after her baby is born.